First time Home Buyer in New Westminister!
"Harvey is a great realtor who is efficient and knowledgeable. As first time buyers, he made the process simple, easy to understand, and seamless. He saved us thousands and worked extremely hard to get the price we were looking for. Making the biggest purchase of your life can be stressful, but with his quick responses to questions, flexible meeting times, and his warm and friendly personality, it made things much easier. We would definitely use Harvey services again and we highly recommend him."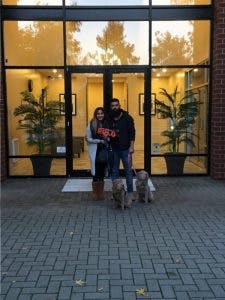 ---
Proud new homeowner on Charles Street in Vancouver!
"Harvey was very well versed and educated when it came to selecting the right home. His expertise and knowledge of the market definitely helped guide me in choosing the ideal home. His attention to detail was remarkable. The most important thing to me was that he was quick and efficient, and he was able to get the deal done for the price point I had in my mind. Harvey kept me well informed and enabled me to be a part of the whole process which was important to me. There are many real estate agents out there and choosing the right one is crucial. I definitely made the right choice by retaining Harvey as my real estate agent. Our home in Vancouver is amazing and it speaks for itself. Than you for your unconditional effort, expertise, and care throughout this whole process."
– Sincerely, Ronald Kumar
Lawyer